Alliance and Beef + Lamb New Zealand have partnered up to deliver Greenhouse Gas Calculator and Action Plan Workshops in your area.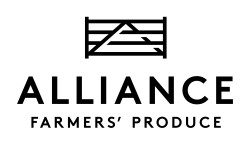 Under He Waka Eke Noa, by the end of 2022 all farmers need to know their GHG numbers and by the start of 2025 all farmers must have a written plan in place to measure and manage their GHG emissions. If we can achieve this, it will contribute to the industry staying out of the Emissions Trading Scheme and having a system that recognises carbon sequestration on farm and separates the price of methane from the price of carbon.
The B+LNZ Greenhouse Gas Calculator is an easy-to-use free tool to help you measure and report your property's emissions and sequestration.
The workshop covers:
The background to the calculator and why it is important to 'know your numbers'
A demonstration of what the calculation involves
Time to complete your own farms calculation
How to complete your own GHG action plan with examples of the farm systems, and management actions that can be taken to sustainably manage GHG emissions and documenting your own plan.
By the end of this three hour workshop, you will 'know your numbers' and have a documented plan to measure and manage your emissions and have contributed to meeting the sectors He Waka Eke Noa requirements.
Registration
Registration is essential, see links below or visit beeflambnz.com/events/alliance-and-beef-lamb-new-zealand-greenhouse-gas-calculator
Dates and locations
| | | | | |
| --- | --- | --- | --- | --- |
| Location | Venue | Date | Time | Registration link |
| Dannevirke | The Hub | 17th August | 1–4pm | REGISTER HERE |
| Masterton | REAP House | 18th August | 1–4pm | REGISTER HERE |
| Tuatapere | Waiau Town & Country Club | 1st August | 1–4pm | REGISTER HERE |
| Winton | Midlands Rugby Football Club | 2nd August | 9am–12pm | REGISTER HERE |
| Gore | Gore RSA | 2nd August | 2–4pm | REGISTER HERE |
| Balclutha | Telford campus | 3rd August | 1–4pm | REGISTER HERE |
| Ranfurly | Ranfurly Rugby Club | 19th August | 1–4pm | REGISTER HERE |
| Oamaru | The Brydon Hotel | 10th August | 1–4pm | REGISTER HERE |
| Amberley | Omihi Community Hall | 2nd August | 1–4pm | REGISTER HERE |
| Blenheim | Scenic Hotel Marlborough | 17th August | 1–4pm | |
Covid-19 Protection Framework and DINZ Operations
Deer Industry New Zealand is committed to doing everything we can to keep our people and our industry safe from Covid-19. DINZ encourages all members of the deer industry community to keep up with vaccinations against the Covid-19 virus as recommended by the Ministry of Health.
For Deer Industry New Zealand convened events we encourage good hygiene and a continuation of attendees staying away if they exhibit any cold or flu-like symptoms. We encourage mask wearing and following the Alert Level guidance provided by the government. People should adhere to medical advice if they have recently tested positive for Covid-19.
For any Deer Industry New Zealand event entry will be determined by the venue host. Individual businesses are free to determine if they will allow non-vaccinated people onto their premises. DINZ will respect the decisions of these venues. DINZ will not require attendees to be fully vaccinated to attend a DINZ convened event.
For more information on the above contact DINZ on 04 473 4500.