The agriculture sector, through the He Waka Eke Noa partnership, has a target that by the end of 2022 all farmers will be required to know their greenhouse gas (GHG) number. This is in preparation for agriculture having an emissions pricing regime in place by 2025.
Deer Industry NZ via the Passion2Profit programme in association with the NZ Deer Farmers Association and B+LNZ invites farmers to come along to a facilitated GHG workshop to understand what this means for farmers and how to calculate your own farm GHG number.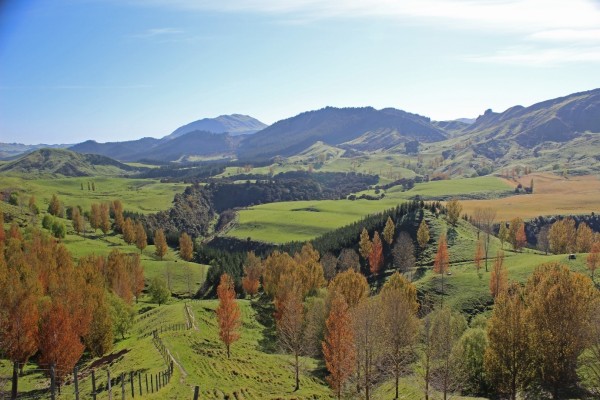 When
Various dates as follows;
Time
1:00 - 4:00pm
Where
Venues will be provided upon completion of registration via email along with a list of what to bring to the workshop.
The workshops will covers:
The background to the calculator and why it is important to 'know your numbers'.

A case study demonstration of what the GHG calculation involves.

Time to complete your own farms calculation.
Discussion on the various numbers generated
Discussion on how to manage your emissions on farm.


By the end of this 3 hour workshop, you will "know your number" and have met your 2022 requirement.
What to bring:
Create a Beef + Lamb NZ account if you haven't already and remember password https://beeflambnz.com/user
A laptop or tablet (If you don't have one available for workshop please let us know)
GST Number - need for B+LNZ calculator
Financial accounts - farm details, stock reconciliation (open & close, births, purchases and sales)
Fertiliser annual summary (nitrogen, lime, dolomite applied)
Vegetation area and age

Exotic forest
Indigenous forest (>5 m mature height)
Indigenous shrubland (>5m mature height).


All other workshop materials will be provided.
To register for one of these workshops, click on the link above.
Covid-19 Protection Framework and DINZ Operations
Deer Industry New Zealand is committed to doing everything we can to keep our people and our industry safe from Covid-19. DINZ encourages all members of the deer industry community to keep up with vaccinations against the Covid-19 virus as recommended by the Ministry of Health.
For Deer Industry New Zealand convened events we encourage good hygiene and a continuation of attendees staying away if they exhibit any cold or flu-like symptoms. We encourage mask wearing and following the Alert Level guidance provided by the government. People should adhere to medical advice if they have recently tested positive for Covid-19.
For any Deer Industry New Zealand event entry will be determined by the venue host. Individual businesses are free to determine if they will allow non-vaccinated people onto their premises. DINZ will respect the decisions of these venues. DINZ will not require attendees to be fully vaccinated to attend a DINZ convened event.
For more information on the above contact DINZ on 04 473 4500.