Dec 1, 2021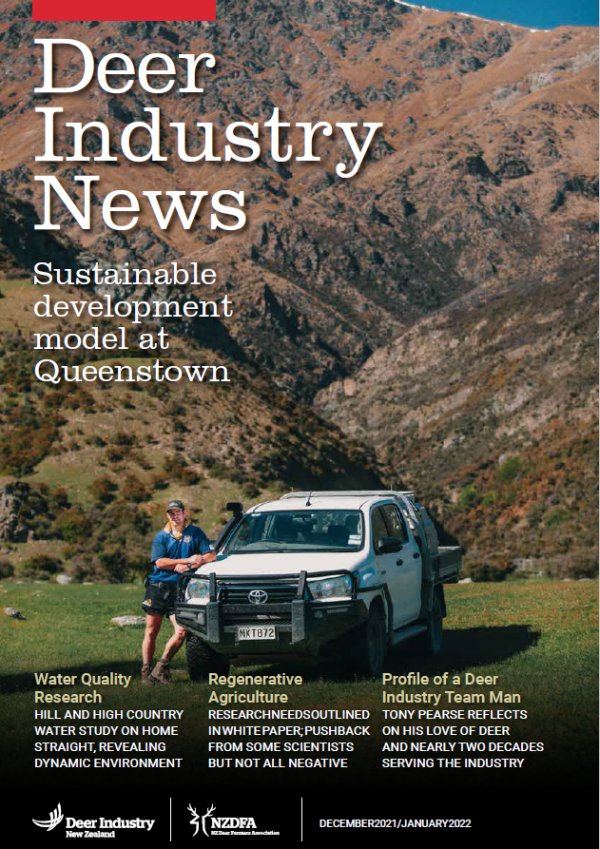 In this issue:
Editorial
A path to reducing agriculture emissions - Professor Nicola Shadbolt, Commissioner, Climate Change Commission
Farm Profile
Wild thyme, visitors and deer
Environment
GHG number – one year to go
Markets
Europe and Scandinavia
New Zealand retail progress
Velvet season off to strong start
Science4Success
The 100kg weaner
Hill and high country water quality
Farm Systems
Regen agriculture: What's the buzz?
Passion2Profit
Farm data project
DINZ News
Tony Pearse: A team man
Environmental stewardship manager
Supplied articles
Financial sustainability
Not all sires are equal
Keeping it real
People
Obituary: Peter Wills
Book review: In Hindsight
Behaviour
Radio silence best?
NZDFA News
Branch chairs in virtual mode
Cover: Queenstown Park Station manager Adam Hill. See page 4 for feature on this new development that is combining deer farming with tourism activities and strong environmental values.
Click on the icon in the bottom right corner of the magazine preview below to view in full screen.
Back to Industry News