Oct 18, 2021
NZDFA branch chairs meet online: The 2021 NZDFA branch chairs meeting in Wellington, scheduled for Monday and Tuesday last week, was cancelled because of concerns about possible extensions to Covid lockdowns. A shorter version of the meeting was held on Teams on the Tuesday.
The annual chairs' meeting plays an important role. DINZ managers report on the activities they are carrying out on behalf of levy payers. Farmer representatives get to ask questions and raise any concerns. The venison and velvet marketing sessions, where representatives of all major companies front-up to the branch chairs, are particularly valuable.
This week's virtual meeting focussed on venison and velvet marketing, as well as the proposed new structure that will replace the Passion2Profit programme which comes to an end in the middle of 2022. All are reported in this edition of DINZ eNews.
VelTrak use increasing as season gets underway: VelTrak, the new web-based tagging and tracking system, is now handling a rapidly growing volume of velvet from farms to buyers, as the season ramps up. DINZ QA manager Rob Gregory says this is an exciting time, but asks everyone involved to do their part to help make VelTrak a success.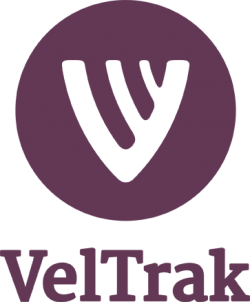 "As with anything new, the only real test is when you go live. We're watching the system very closely and dealing with any issues that pop up as quickly as we can", he says. There are a few things that farmers can do to avoid causing unnecessary frustration further down the line. These include:
Check your VelTrak account when you pick up tags or have them delivered by your vet. The number you have ordered should appear as Tags in Stock in the top purple bar in VelTrak. If you don't have them recorded as being in stock, it means your vet has not allocated the tags to you in VelTrak. Until they do this, your buyer will be unable to generate eVSDs for your consignments.
Make sure your hands and the VelTrak tags are clean and dry before attaching tags to a stick. Firmly stick down the adhesive on the other end of the tag. This will help ensure that the tags stay glued at sub-zero temperatures and don't come off during later handling.
Keep any unused tags at least 2 metres away from any area where velvet is being scanned on the farm, preferably more. This is to avoid the risk of unused tags being accidentally scanned and included on a VSD.
If you are approving a VSD on a smartphone, once you have reached the screen with the Received VSDs and Search by VSD Number on it, you need to tap on the bottom part of the screen, where it says Purchaser, Date Raised, Stick Count etc. This will take you to the approval part.
"Apart from that, please remember to approve your eVSDs promptly and carefully when you get an email advising that one is waiting in your VelTrak account. And, of course, a big thank you to everyone – farmers, vets, buyers and packhouses – for coming up to speed with this new system. It's a steep learning curve for all of us, but it offers huge benefits for the industry in the long run."
Great book published about 50 years of deer farming: Deer farming is one of the most exciting farming industries to be a part of: fascinating animals, incredible products, a rollicking history and great people.
This is all captured in In Hindsight – 50 years of deer farming in New Zealand, a new book that has just been published by Country-Wide journalist Lynda Gray, with financial support from the NZDFA.
"The research and interviews I have done highlight to me the inherent trailblazing nature of the deer farming industry over a very long period. Live capture; the launch of Cervena™; quality assurance; environmental awards; the wars against Tb and Johne's; the Next Generation programme; deer milking … they're just some of the many examples of visionary action that's shaped the industry into what it is today," Gray says.
The book costs $54.95 each plus P+P. Order direct from Lynda Gray, email: inhindsightnz@gmail.com.
Covid is coming, so be prepared: As the official message says, it has never been more urgent to get vaccinated. Why? Because sooner or later, the delta variant of Covid will find its way to every corner of the country.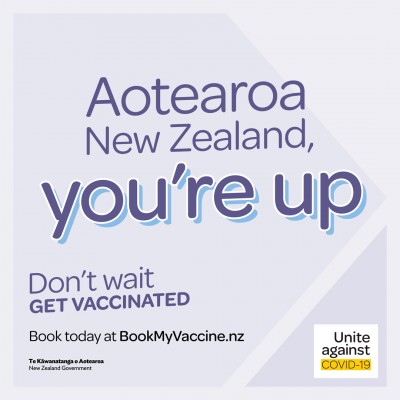 Unlike flu, however, the risk for unvaccinated people of being hospitalised is much higher with delta than with seasonal flu. Delta is also infectious to all age groups, including children aged up to 11 who are not allowed to be vaccinated.
DINZ encourages everyone in the industry, their staff and their families to get vaccinated. It's also sensible to have contingency plans for what happens if a key team member gets laid low by Covid, or has another medical event or an accident. Someone needs to ensure stock are well-fed and watered and to ensure seasonal tasks like velvetting continue.
"If you've put it off, because events in Auckland and the Far North seem a long way away, how about organising your shot now," suggests new DINZ producer manager, Lindsay Fung.
"Our farming families and their communities are essential to our country's economic and social wellbeing. Protecting them has to be a high priority for the government and the individuals who make up our industry."
Pets coming back cautiously: The demand for manufacturing venison from US pet food manufacturers is returning after demand and prices went through the roof four seasons ago. The price spike helped drive venison prices to farmers to a record $11 a kilogram, but also led to many manufacturers removing venison from their pet food recipes.
Matt Gibson of First Light Foods told the NZDFA branch chairs at their meeting earlier this week that manufacturers are coming back cautiously. "We are seeing small increases in prices. There is a good long-term potential for venison in premium petfoods. There was a 7-10 per cent increase in North American pet numbers last year."
First farm benchmarking projects completed: The first 20 deer farms have had their farming and environmental performance benchmarked for MPI. They are among 2500 farms across five sectors that will have their physical/production, environmental and financial data recorded over the next four years.
This data – which will be anonymised -- will provide a snapshot of farm performance across the deer, dairy, beef and lamb, arable and horticulture sectors. Each farm that takes part receives a free Farm Environment Plan (FEP), valued at about $5000.
"It is the first time such robust data has been collected and analysed. It will enable better decision-making by farmers and growers, industry organisations and policy makers," says MPI project leader Matthew Newman. It will also enable the government to set robust productivity and sustainability targets as part of its Fit for a Better World roadmap.
Hawke's Bay deer farmers Wayne and Jacqui Anderson, who have taken part in the exercise, hope the data will help them improve their deer farm performance. Jacqui (pictured) says it would be useful to know how they measure up against other deer farms in the region and nationally.
"I want to know if our economic and environmental performance could be better. That sort of detailed sector data doesn't currently exist."
MPI is partnering with sector groups, such as Deer Industry New Zealand (DINZ), to collate and analyse the anonymised farm data. DINZ farm performance manager Phil McKenzie says data has already been collected from 20 deer farms as part of what has been dubbed the Natural Knowledge Project. The aim is to do a further 70 this year.
"We see this as an opportunity to show the environmental gains deer farmers have been quietly making. The reality is they have made more progress than they are often given credit for."
Deer farmers who are interested in participating should contact phil.mckenzie@deernz.org or Tel 0274 997 809.
Deer farmer has had enough of fence cutters: Bay of Plenty deer farmer Kelvin O'Hara says the ignorance of the "twerps" who cut his road fence late last month and shot two stags is beyond comprehension. It's the third such incident on his farm this year.
Interviewed by the Te Puke Times, he said the people who cut the fence left it open so that animals could get out onto the road. "Cars come through there at a minimum of 100 kph. Okay, if a deer gets hit, fine, that's another lost animal, but the people in the car are likely to be seriously injured as well."
The only good news from the incident was that wire cutters and a couple of beer cans were left near the cut fence. These may provide DNA or fingerprint evidence for the police in their hunt for the culprits.
Bay of Plenty deer stalwart dies: Former NZDFA executive committee member and Bay of Plenty deer farmer Earle Wells died a fortnight ago.
"Earl was a very supportive member of the NZDFA executive committee and always a team player," says former NZDFA present Ed Noonan. "He was a true gentleman and although he was not a large deer farmer he always appreciated the wider industry perspective. A man who was always happy to support the industry however he could. This is indeed a sad loss and our thoughts go out to Earl's family in this time of sadness."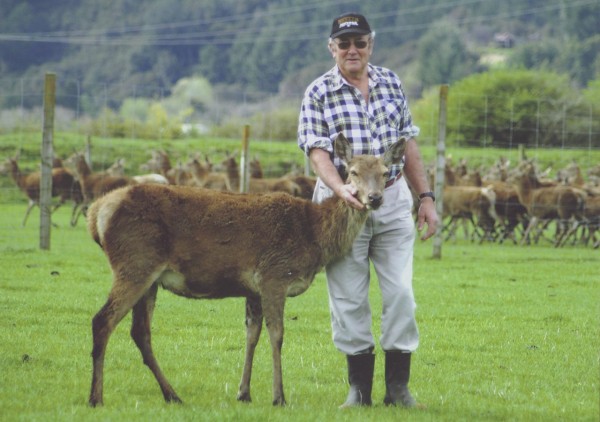 MPI gets serious: MPI has successfully prosecuted two Taranaki cattle farmers under the NAIT Act for not registering cattle with NAIT during 2020. The farmers were fined $20,000 and $18,900 respectively. Two more NAIT convictions are awaiting sentencing.
The NAIT scheme, which is operated by OSPRI, enables cattle and deer to be tracked and traced when they are moved between farms or for processing. It's important to have high compliance levels among farmers so New Zealand can respond quickly to biosecurity threats or food safety concerns. OSPRI also operates the TB-Free campaign that aims to eradicate bovine TB from New Zealand.
In December 2019, the fine for failing to register with NAIT was increased tenfold to a maximum $100,000 – one of a number of changes resulting from lessons learned from the Mycoplasma bovis outbreak in cattle, where widespread NAIT non-compliance was uncovered.
Meanwhile OSPRI has successfully agreed access after a long stand-off and carried out an aerial 1080 drop on the Waipunga block in Hawke's Bay.
OSPRI chief executive Steve Stuart said, "I'm pleased to say that on Saturday, with the support of the trustees of Tataraakina we flew an aerial 1080 operation over 13,000 hectares of that land. From the report back and images [the block] indeed houses a large population of TB infected possums." He said the successful operation will knock down the possum population to very low levels.
"This is one of several aerial 1080 operations undertaken in Hawke's Bay in recent weeks. While the impacts for farmers may not be immediate they will be comforted to know this work has been completed which will materially contribute to the eradication of TB from Hawke's Bay."
Back to Industry News