Mar 18, 2022
The HWEN options are better than the NZETS: DINZ chief executive Innes Moffat says it is critical, if deer farming is to have a future, for agriculture to remain out of the NZETS, with levies on farm emissions decoupled from the price of carbon.
Under the NZETS, he says there will be a "relentless increase in the price of carbon". The 95% discount on emissions will reduce by 1 percentage point a year and there is no recognition of carbon capture outside a registered carbon forest.
"We therefore accept that we need to support one of the He Waka Eke Noa options, as there are no other options on the table. The farm level option – option 1 – is our preference. It puts farmers in control of their emissions and rewards them at a farm level for any reductions or mitigations, but it needs significant modifications."
He says DINZ has asked and HWEN has agreed to review the way emissions are calculated for venison. HWEN is also working on a formula to ensure that deer industry GHG levies are fairly allocated between venison and velvet. At present all deer emissions are allocated to venison.
"We are also advocating with HWEN, ministers of the crown and the Climate Change Commission for emission costs to be levied fairly across all land-use sectors. As things stand, drystock hill and high country farmers with limited capacity for on-farm sequestration are carrying a very unfair burden relative to intensive farmers."
Moffat says the government also needs to adopt a split-gas approach to farm-level pricing, based on the long-term global heating potential of the different gases – methane as a short-lived gas and nitrous oxide and carbon dioxide as long-lived gases.
DINZ and NZDFA have submitted separate feedback to He Waka Eke Noa on the emissions pricing system options; these can be viewed here: deernz.org/home/deer-industry-new-zealand/dinz-our-role/ (go to the submissions tab).
China strategy making steady progress: The China Deer Velvet Coalition (CDVC) is making steady progress toward its goal of developing a market for NZ velvet as a health food ingredient in China. The coalition comprises three marketers – CK Import Export, PGG Wrightson and Provelco – working closely with DINZ.
Chair Tony Cochrane says getting NZ velvet used as a heath food ingredient in China is much more complex than doing the same thing in South Korea, where demand from the health food sector has greatly expanded the market for NZ velvet exports. At the moment NZ velvet is imported into China as a Traditional Chinese Medicine (TCM) and is sold into the wholesale market largely for use in TCM prescriptions. Breaking through the regulatory barriers will benefit the whole NZ velvet industry.
The coalition's marketing manager, Shanghai-based Felix Shen, has linked up with Chinese companies interested in using NZ velvet in high-end branded consumer products. The aim is to work with one or more of these companies to get NZ velvet accepted as a healthy food ingredient.
Cochrane says this will be costly, "but you need to see it in the context of the potential prize. China expanded its GDP by 8.1% in 2021 and is projected to expand by another 5.5% in 2022. This is substantial growth by anyone's standard. And they have a 2000-year old tradition of velvet consumption. I have no doubt that we are putting our efforts in the right place."
Nominations sought for industry leadership: Deer farmers have until 5 pm on Friday 25 March 2022 to submit nominations for two positions on the NZDFA Executive Committee; three seats on the NZDFA Selection and Appointments Panel (SAP); and two producer seats on the DINZ board.
There are eight seats on the DINZ board, four appointed by producers and four by venison and co-product processors and marketers. The successful producer candidates will be selected by the SAP.
There are also four NZDFA executive committee membership slots available, two of which are available for direct farmer election.
It will be an exciting time for farmers and others wishing to represent producer interests to contribute to the leadership of the sector, says DINZ producer manager Lindsay Fung.
If you are interested in standing and would like to speak to someone in confidence, contact Lindsay Fung by email Lindsay.fung@deernz.org, or phone DDI 027 688 0141. Nominations must be received at the DINZ offices, info@deernz.org or fax 04 472 5549 by 5.00 pm Friday 25 March 2022.
For nomination forms, please follow these links:
NZDFA Selections and Appointments Panel >>
Covid clobbers conference: This year's deer industry conference, originally scheduled for 10 and 11 May in Wellington, has been cancelled because of the continuing Covid pandemic.
While Covid-19 infections should have peaked before May, DINZ and the NZDFA decided that travel and large-scale events would still place deer farmers at risk of infection with subsequent impacts on their farms and families.
DINZ is now exploring running a virtual conference or smaller, more manageable North and South Island meetings. The NZDFA Executive Committee is considering how best to hold the Branch Chairs Meeting and Annual General Meeting that are usually held immediately prior to the conference.
The 2022 MSD Animal Health/Allflex Deer Industry Photo Competition will still proceed as planned (the closing date is 4 May 2022), with the winners announced online.
At Uni? Interested in deer? Applications are now open for The Big Deer Tour 2022, a week-long tour by eight future farming industry leaders to find out how the deer industry works and what it has to offer career-wise. The select group will get to spend time with farmers and other deer farming experts, researchers and marketers of venison, co-products and velvet.
DINZ will be presenting to Lincoln and Massey Young Farmers Clubs in the coming weeks, but students studying for bachelor or master's degrees at all universities are welcome to apply, so long as they are studying subjects that are appropriate for employment in the agricultural sector.
Applications close midday Friday 01 April 2022. Successful applicants will be notified by Tuesday 05 April 2022.
50 years of deer science: It's now 50 years since the deer industry and the Crown began their collaboration on research into deer and deer farming. DINZ and AgResearch are looking forward to celebrating this milestone and highlighting the many achievements of the deer science programme.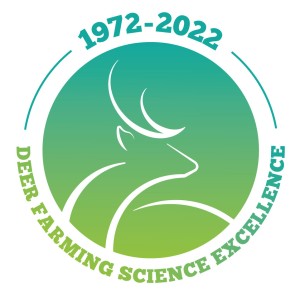 This unique research collaboration has delivered many insights that now underpin routine practices on NZ deer farms. Generations of scientists have created knowledge that help us farm deer in a better way – whether it's the use of artificial breeding techniques; improving our understanding of the role light plays in regulating R1 growth, antler growth and animals going off feed in the winter; establishing breeding values; or exploring the microbiome of the rumen.
"While our science programme is going full steam ahead, we will take this anniversary as an opportunity to also look back at the road we have travelled to get here," says DINZ science and policy manager Emil Murphy. "We hope everyone in the industry will join us on that trip down memory lane. More details will follow in the next few months, so make sure to keep an eye out."
Two deer farmer surveys underway: DINZ has two farmer surveys underway – a farming practice survey and a survey of deer farmer communication preferences.
The practice survey is a triennial survey by Cinta Agri Research of farmer attitudes to different farming practices. The results will help inform DINZ on the best ways to help farmers improve their profitability and meet their environmental obligations, as part of the P2P (Passion2Profit) programme and other industry initiatives.
The communication preference survey aims to find out what media farmers read and view and how they like to get their information. It's being carried out by Deer Industry News editor Phil Stewart and DINZ communications adviser Trevor Walton. It's a one-off designed to help DINZ to effectively communicate with deer farmers, using media that farmers prefer to use.
DINZ chief executive Innes Moffat acknowledges that it might seem a bit like survey over-kill. "But these are rapidly changing times, both in terms of the media farmers use and the challenging issues they are having to deal with. We understand that surveys take valuable time, but we greatly appreciate you taking part. It's important," says.
All personal information supplied will remain anonymous and will not be provided to DINZ.
For more information on the farm practice survey, please contact phil.mckenzie@deernz.org or email Cinta at fiona@cinta.co.nz. For information on the communication preference survey, please contact innes.moffat@deernz.org or twalton@wham.co.nz, tel 021 281 465.
Limb deformity project coming to a close: Around 50 farmers have reported seeing a deformity in the legs of their deer to researchers studying the condition. Lead researcher Samantha Edgar says angular limb deformity (pictured) is being reported in reds, wapiti (less commonly) and hybrids. It mostly occurs from January to March in yearling hinds and spikers when they are 12-15 months of age, but can occur earlier in spring and up to 2 years of age.
As the project will be wrapping up in May, Edgar encourages farmers who have seen the condition on their farm to get in touch with her. "It is important that all farmers who have seen this condition get in touch so we can gather accurate data on the prevalence of the condition and investigate potential risk factors."
Contact Samantha Edgar, Tel 027 432 1045 or samantha@nsvets.co.nz
We're not feeding the Russians: You don't need to worry about Russian troops fuelling up on NZ farm-raised venison during their invasion of the Ukraine. A quick check of the export statistics reveals that Russia is a tiny market for venison – 1048 kg in 2019, 625 kg in 2020 and 1311 kg in 2021 – but the prices are impressive. In 2019, $66.97/kg; in 2020, $56.27/kg; and $55.45 in 2021.
These prices clearly relate to premium cuts ordered for wealthy consumers. Not something to feed an invasion force with. Small quantities of NZ lamb were also exported to Russia during the last three years. Beef imports from New Zealand were banned by Russia several years ago.
While there is no mechanism for placing a formal ban on NZ venison entering Russia as a result of the invasion, direct sales are highly improbable because of the sanctions applied by the US and EU to the Russian banking system, airlines and other services.
Retain focus on deer health: In these challenging times, where we are facing a growing number of issues, DeerPRO is reminding deer farmers to keep their focus on the core parts of their deer business that keep it strong, resilient and profitable.
"It's the old adage of focusing on what you can control and not worrying too much about what you can't," says Solis Norton, manager of DeerPRO (formerly Johne's Management Ltd).
Improvements in herd health and general management, especially feeding, helped turn the tide on Johne's disease which was a major industry issue through the 1990s and 2000s. Today, the disease is on a long-term decline. Outbreaks still occur on a small number of farms but, in most cases, these are brought quickly under control.
Conserving those gains is important, says Norton. "As is reflecting on the actions that lead to our success."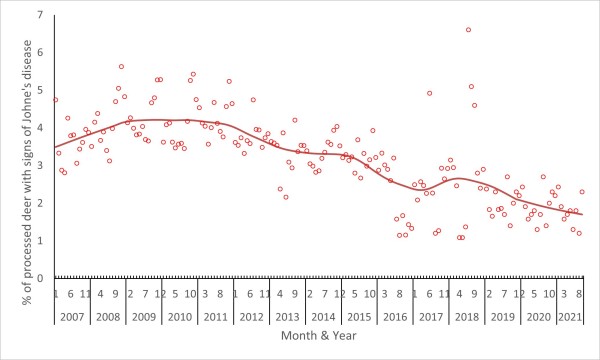 DeerPRO, now in its 16th year of operation, continues to monitor Johne's disease with its national surveillance database. Helping farmers and veterinarians with control of the disease is a key part of its work, alongside the promotion of herd health planning, "for maximum bang for the farmer's buck spent on animal health."
Greenhouse gases and the soil – it's complex: Some critics of on-farm GHG measurement and reduction say soil carbon (C) should be included in calculations of C sequestration on livestock farms. The reason it's not included is that we don't know how much C is stored in different soils or what makes those levels go up and down.
However, thanks to a 5-year MBIE Endeavour Fund research project by Landcare Research on Lincoln University's Ashley Dene research farm, we do know a little more. The project findings, which are specific to intensive dairy farming on lucerne pastures on light stony soils, show that the relationship between C and nitrogen (N) in the soil is extremely complex. How this relationship is managed influences how much C and N is lost to the atmosphere as carbon dioxide and nitrous oxide, as well as losses of N as nitrates to ground water.
The researchers say that management practices that increase the input of labile C (carbon that is easily broken down such as green crops, fine plant roots and animal residues) to the soil lead to retention of both C and N as soil organic matter. They showed that C also helped to lock-up N in soil micro-organisms, leading to reduced leaching of N. This highlighted the potential for manipulating soil microbiology to reduce N losses, particularly by using deep-rooted plants to increase C input to the subsoil.
C levels fell by 1-3 tonnes/ha/yr in the lucerne pastures over the five years of the study, with greater losses occurring under irrigation with water and dairy-shed effluent, than on non-irrigated lucerne.
"This is contrary to the common perception … that irrigation increases soil C stocks. Under irrigation, intensive harvest removes C taken up by increased production while a high soil water content creates favourable conditions for decomposition by microbes that would otherwise be water-limited," say the authors.
Grazing rather than cut-and-carry management was shown to reduce C losses or lead to C gains. However, N leaching losses were three times greater under grazing compared with cut-and-carry management. Likewise, N losses under irrigation were consistently higher, at 39–102 kg N/ha/yr, than on non-irrigated lucerne, at 7–30 kg N/ha/yr.
DINZ producer manager Lindsay Fung says the findings may have some direct relevance to a handful of venison finishing operations, but their main relevance to deer farmers lies in broadening our understanding of nutrients in the soil – how they interact and how to influence them, so that GHG emissions and nitrate losses to waterways are minimised.
New Deer Farmers Association for Tasmania: A new Deer Farmers Association will be set up in Tasmania, following the release of a new plan to manage the Australian state's population of feral fallow deer. A budget of $2.14 million (A$2) million from the Australian government will help put the plan into action.
The feral herd was estimated to number 54,000 animals in 2019. Without intervention it is projected grow to 1 million animals by 2050 and cost the agricultural sector over $10.7 million (A$10 million) a year. Plans to manage numbers are contained in the new five-year Tasmanian Wild Fallow Deer Management Plan 2022-27, launched at the end of February, after consultation.
The Tasmanian Game Council, an independent advisory board established in 2018 to advise on hunting, game management, deer farming and browsing animals, will function alongside new crop protection permits, enhanced deer farming regulation and the formation of a new Tasmanian Deer Farmers Association.
A new officer will also be appointed to "increase the take-up of property-based management plans and to help existing deer farmers get to market and showcase their product," Tasmania's The Examiner reported. One of the initiatives is a possible fixed-term trial, starting in 2023, to evaluate the supply of wild deer products to Tasmanian restaurants.
Read the plan here>>
Back to Industry News