Dec 16, 2022

Click a heading below or scroll down to read
High value cuts finding their place in the European market
A good example of increasing year round demand is Benelux catering wholesaler Hanos' move to an 12 month chilled New Zealand venison retail programme, reports supplier First Light Foods general manager venison Matt Gibson.
Gibson's particularly pleased with the progress made in the project, which had its roots in the Passion2Profit programme's summer season activity. First Light worked with Hanos and DINZ to trial and introduce a number of high-value retail venison cuts. These included venison hind-shank hammers, short-ribs and tomahawk steaks, along with traditional cuts.
These have been well received and are now on a monthly order, which: "is a good way to keep things ticking over," he says.
Airfreight has been used more often than usual to get around shipping delays for chilled venison, especially in the run right up to Christmas.
Because this incurs extra costs, First Light's product mix has swung more towards the higher-value cuts, he says.
"Although airfreight's more expensive for us, it's still better than freezing it," he believes.
Ultimate Kiwi range a hit in New Zealand supermarkets
First Light Foods' Ultimate Kiwi range, which includes New Zealand venison in a tri-protein mix, is a hit in New Zealand supermarkets.
The Ultimate Kiwi Burger and Banger have joined their stablemate, Ultimate Kiwi Mince, in Countdown, New World and Pak N' Save supermarkets around the country in November to tempt palates at the start of summer.
The mix of venison, Wagyu beef and bacon used in the products is working as a "very tasty" gateway to introduce unfamiliar customers to venison, comments First Light's general manager venison, Matt Gibson. The packs are retailing in 300g and 400g portions and priced between $9.99 and $11.99.
"We've had a big lift in mince sales already, now it's got a couple of running mates," he says, "but it's early days." The marketer will be assessing performance at the Week 12 mark of the promotion to see how it has gone.
First Light has also introduced two new venison products in the new CostCo store in Auckland from the end of October. The 11-rib rack and short-loins have sold so well, "they have come back and ordered more a couple of times," reports Gibson.
Silver Fern Farms has also recently expanded its premium 'Honest Burger' retail range with a 125g mixed beef and venison with rata honey patty.
New Zealand venison recipes now in te reo Māori
Four new Māori language recipe videos are being made to add to DINZ's recipe library for sharing on social media from early 2023.
Well known former Māori TV presenter and Great Kiwi Bake Off contestant Naomi Toilalo was engaged to produce the delicious venison (mīti tia) recipes: Kiwi Burger, bolognese, stir-fry and ragu.
"Our focus is on making New Zealand venison accessible to all communities," explains DINZ venison marketing manager Nick Taylor.
"Presenting our content in te reo Māori is a way we can connect with more communities and share our fantastic product. These first recipes have focused on easy-to-cook family favourites."
Taylor hopes to produce some more videos with Toilalo next year.
These videos add to two others produced this year that used New Zealand Sign Language, produced in conjunction with the Deaf Wellbeing Society as part of their learn to cook series.
Toilalo recently released a new bilingual Māori/English cookbook "Whanaukai" which is now available in New Zealand bookshops.
Watch Naoimi Toilalo making Kiwi Burger here >>
Solid progress made on New Zealand velvet in China
The first in-person meeting of the China Deer Velvet Coalition (CDVC) team has been held, with CVDC representative Felix Shen visiting New Zealand for the first time. Despite current difficulties, solid progress is being made on work for velvet in China, which consumes around 30-40 percent of New Zealand's velvet production.
Shanghai-based Shen's two-and-a-half-week trip to New Zealand from mid-November wasn't straightforward. Stringent travel restrictions imposed in the Chinese Covid elimination strategy, as high numbers of cases build up in the country, required periods of quarantine and meant he was away from his young family for one month.
During his visit he met with DINZ staff in Wellington, including markets manager Rhys Griffiths, who was impressed with Shen's "knowledge and enthusiasm" for the sector.
"He's a great talker and really engaged," he says.
Shen is bringing past FMCG experience and science knowledge as a food technologist with Coca Cola, and later as a sales representative for a Danish food ingredients company, to his new role with the sector's new joint marketing venture in China.
Following a meeting with members of the CVDC in Christchurch, Shen then spent three days with each of the partner companies, PGG Wrightson, Provelco and CK. DINZ executive chef Graham Brown was also on hand to introduce Shen to some New Zealand venison dishes.
Farm visits in Central Otago, including DINZ chair Mandy Bell's Criffel Station, Haldon Station Raincliff Station, Peel Forest Estate, followed by time with venison processors Mountain River Venison gave him a wider context for the New Zealand deer industry.
He feels the passion of New Zealand's deer farmers "and has gone back to China fully briefed and very enthused," Griffiths remarks.
DINZ upgrades working relationship with KGC
A delegation from one of Korea's largest nutraceutical companies, the Korean Ginseng Corporation (KGC) visited New Zealand recently to sign an upgraded memorandum of understanding (MOU) with DINZ.
New KGC chief executive Her Chui-Ho saw the industry first-hand, gaining a strong impression of the of the passion here in New Zealand, along with discussing and upgrading the existing MOU with DINZ CEO Innes Moffat and markets manager Rhys Griffiths.
"This was very meaningful and laid out the ways DINZ and KGC will work together in research, product development and new market development," says Griffiths, who is "so excited" to see what will come out of it.
"We were thrilled to be able to meet with the new CEO, who takes a deep interest in the velvet business, and are excited about the future of working with our closest global partner."
One immediate result of the MOU is the establishment of a new working group. This will include Griffiths, DINZ' representative in Korea Jong-Kyu Jang, KGC's main velvet marketing contacts, together with key New Zealand contacts in the market.
The upgraded MOU was signed after a visit to Stu and Julie Stokes' family deer farm, Sheffield, in South Canterbury.
Griffiths gave a "massive thanks" to the Stokes' family for their hospitality. "Having three generations – Stu, his father Bruce and daughter Holly – on hand was a real hit for the CEO."
DINZ secures MPI funding to help with farm planning
A three-year $700,000 DINZ project, which will see DINZ partner again with the Ministry for Primary Industries (MPI), has been given the green light to help deer farmers get the most out of farm planning.
"Farmers are good at planning; it is what makes their businesses successful," says DINZ manager farm performance Phil McKenzie.
"However, the number of different plans required these days is increasing. What are the opportunities to refine the planning process, remove duplication and make our farms even more self-sufficient and resilient?"
The three-year $700,000 project, funded by MPI's Farm Planning Accelerator Fund, aims to make it easier for deer farmers to do business and become more resilient to change, improve farm performance and better manage risk through enhancing their planning approach to farm management.
"DINZ is fortunate to have established groups in Advance Parties and Deer Industry Environment Groups," says McKenzie. "Together with the skilled facilitators, these are an ideal place to build on and extend the Passion 2 Profit programme, getting support for any new plans required for production, environment, people, biosecurity or marketing."
The project is about giving farmers the support they need, McKenzie explains, and will eventually extend to all deer farmers.
"There are also strong opportunites to collaborate with other participating organisations, particularly Beef + Lamb NZ and catchment groups."
This project will kick off in early 2023. Keep an eye out here and also in Deer Industry News for updates.
Survey: How do deer farmers choose stags?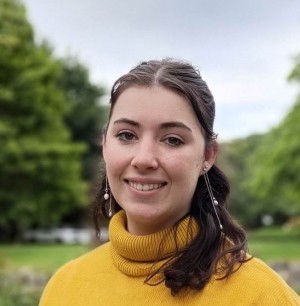 With the stag sale season about to kick off, AgResearch is looking to find out what information deer farmers use to make their stag selection decisions. The research institute will use this information to help provide the best information and tools to assist breeders and stag buyers in the future, including for DEERSelect.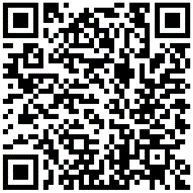 Summer Intern Mykilah O'Sullivan (left) will be attending a number of stag sales and directly surveying sale attendees at those. For those she is unable to attend, AgResearch will have flyers available including a link to an online survey that can be completed on mobile phones or computers.
Just click the link or scan the QR code. The survey, which will take about five minutes to complete and has been approved by AgResearch Human Ethics, can also be completed over the phone.
For more information, contact Jamie Ward on 03-489 9186.
PGgRC partners move toward new commercialisation phase
The Pastoral Greenhouse Gas Research Consortium (PGgRC) is moving towards a new commercialisation phase and a newly released document has tracked the progress to date.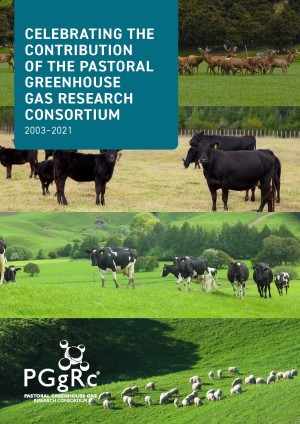 DINZ is one of the partners in PGgRC's efforts to find solutions for the mitigation of agricultural greenhouse gas emissions.
Since 2003, the PGgRC has invested over $90 million in exploring technology-based solutions that New Zealand pastoral farmers can use to reduce GHG emissions from the sector, while increasing productivity. During that time, the consortium has built a significant base of valuable scientific knowledge and essential capability, especially in the field of ruminant methane.
With the completion of the Ministry of Business, Innovation and Employment (MBIE) contract in 2021, PGgRc moved into a new phase where the significant Intellectual Property (IP) and capabilities developed will be used as the basis for new partnerships to further advance possible solutions that can be used by New Zealand farmers.
The PGgRc partners retain custody of the IP and know-how that has been generated. This provides a strong base for accelerating and increasing future development of solutions that New Zealand farmers will be able to access and benefit from.
This document summarises the progress to date created and acknowledges the considerable contribution made through the last 10 years by PGgRC and its collaborating partners to develop and deliver cost effective mitigation options to our livestock farmers.
It marks the end of a long era of direct investing and sets the stage for the next phase where the outputs of that investment will be further accelerated with government to provide the tools to farmers they need to reduce New Zealand's agricultural emissions.
For more information read 'Celebrating the Contribution of the Pastoral Greenhouse Gas Research Consortium here >>
From the deer science archives: Parasite management and drenching
Parasite management taps into a very rich vein of science and history, writes AgResearch deer scientist Jamie Ward.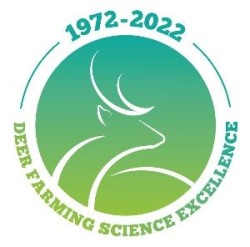 Our last 'From the Archives' focused broadly on all diseases, but parasites and drenches ran very heavily throughout.
Lungworm studies featured very early on, with Paul Mason publishing a MAF AgLink in 1979 on their biology and control.
Parasites have been behind mysteries like 'Fading Elk Syndrome', while other forms of ill-thrift have been remedied with anthelmintics. All parasite control required understanding of the parasites, if they were even the problem, and then the chemicals that might control them. Numerous studies have evaluated the efficacy of different drenches against different parasites in deer and discovered that deer are not sheep or cattle when it comes to pharmacology.
Oral, pour-on, injectable and bolus-based anthelmintics have been studied over the past 50 years in the search for better animal health outcomes. Many only added to our knowledge of deer and disease, others became household names. Some drenches have been there from the start like oxfendazole, others have been tested and gone no further, some made a big splash like moxidectin pour-on (for both good and bad reasons). Right now, we have Cervidae Oral which used this large body of science to design and test.
The remarkable list of names associated with New Zealand parasite management and drench research is a massive reflection of the time, effort and intellect that has gone in from veterinarians, pathologists, parasitologists, pharmacologists, veterinary scientists, farmers and researchers to improve New Zealand's deer health, welfare and productivity.
New Deer Industry News editor Lynda Gray "up for the challenge"
Agricultural journalist and deer specialist Lynda Gray says she's "up for the challenge" as she steps into some very big editorial shoes at Deer Industry News.
Alexandra-based Gray will replace former editor Phil Stewart, from early 2023 as editor of the now quarterly magazine.
She comes well prepared, having written about deer for over a decade in Country-wide magazine, Deer Industry News and elsewhere. A particular interest during her 25-year journalism career has been in writing about grass-roots sheep, beef and deer farmers, she says. This was sparked by her childhood on a South Otago sheep and beef farm, later added to by a Bachelor of Agriculture and Commerce degree from Lincoln University in the mid-1980s. She is married to Cam and they have three adult children.
Gray is looking forward to meeting deer people around the country.
"Change is good and healthy," says Stewart, whose 116th and final edition of the magazine as editor has just been mailed out. "It's time for someone else to have a go."
Stewart started editing and producing the magazine at its introduction in 2002, having been involved previously with production of Stagline. He brought with him experience from the Ministry of Agriculture and Forestry (now MPI) and combined knowledge gleaned from the many projects he managed through his business Words & Pictures. This included editing MAF/MPI's's Biosecurity and Surveillance magazines, along with NZVA's VetScript.
His 20-year tenure has seen Deer Industry News consistently produced "on time, to budget and to our high expectations," notes DINZ CEO Innes Moffat.
Although now officially "semi-retired" with more time for the fly fishing, gardening and music he loves, Stewart will still be on hand to contribute to the magazine. We wish he and his wife Rose and three adult children all the very best for the future.
Recipe: Venison Wellington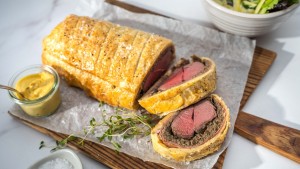 Here's a surprisingly easy classic showstopper for those New Year's Eve dinner parties.
Try this Venison Wellington from fresh.co.nz. Seared venison tenderloin is covered with Duxelles (a mushroom mix), wrapped in prosciutto and pastry and baked to perfection. Follow the step-by-step video guide to master this delicious classic.
Events
Click on the bold links below to get more information about any of the events.
2022/2023 Stag, Hind and Wapiti Bull Sales – 7 December to 17 January 2023, various times and locations.
Velvet competitions
Velvet competition season is here and there are a flush of events around the country to get involved in and attend from now through to February 2023.
40th National Velvet and Hard Antler Competition – 14-16 December, Ascot Park, Invercargill. Contact: southlanddeerbranch@gmail.com

,Bruce Paterson 027-344 3629

Elk Wapiti Society of New Zealand Velvet Competition – Heritage Lake Resort, Cromwell, Friday 3 February 2023, 10.00am – 5.00pm. Contact: Grant Hasse, elkwapitinz@gmail.com, 027 224 5542
Rising Stars 2023 – Te Awamutu, Friday 25 February 2023. Contact: Helen Clarke, Campbell.clarke@xtra.co.nz.
Back to Industry News