Jun 2, 2023
It was a big night on Wednesday 10 May, with a sold out awards dinner to celebrate the industry. Here are the winners from the night:
2023 Matuschka Award
Judges Murray Matuschka, Bob Swann, Tony Pearse and 2022 winner, Barry Mackintosh, were delighted to present the award to the life blood of the Taihape-Ruapehu Branch NZDFA​, Robbie Bruce.
Unfortunately Robbie was not able to make it to the awards dinner, so fellow Taihape Ruapehu member, Andrew Peters accepted it on his behalf.
A bit of a background and judges comments:
Farming since 1987 at Mataroa, Taihape. ​
1995 Became treasurer of the Taihape branch of the DFA. Great custodian of branch funds and a good business head. Has often doubled as secretary​
1997 Original director and treasurer of "Ruapehu Deer Marketing", established to operate the velvet pools and weaner fairs, reducing financial risk to the DFA ​
As well as being treasurer, he has often doubled as secretary.
Has produced the branch newsletter over more than 3 decades. ​
Always supports and helps at velvet competitions – local, district and regional, often towing a large trailer freezer all over the countryside. ​
Always helps out at working bees, field days, and other branch events. ​
He has been a tireless supporter of the Taihape branch, the DFA, and the industry as a whole.
The attendees were also privileged to hear stories of times past and a few on-the-cusp jokes from industry stalwart Bob Swann.
2023 Deer Industry Award
Congrats to Richard Hilson of Hawkes Bay who is the 2023 recipient of the Deer Industry Award.
Judges Lynda Gray, Steven Borland and Mike Wilkins had the following comments and reflections:
Successfully combined farming and professional acumen: "outstanding facilitation and communication skills" and has achieved "enduring outcomes and productivity gains for the industry."​
Facilitator of the 2006 Focus Farm project and one of the first facilitators of the DINZ P2P programme. ​
Unique facilitation/communication and grass roots sense of humour. ​
A vet for almost 30 years. He has willingly shared his expertise and enthused new graduates in Massey's vet programme. ​
Advisory role at Smedley Station, Advance Party groups and DeerPro.
"There are few, if any other people that have quietly but with considerable personality and talent contributed to so many areas of the deer industry."​
"Not only is he an incredibly good veterinarian, he is also an incredibly good farmer…he has the ability to look at a situation with both a vet and farmer hats and come away with the most practical answer for the situation."​
"This person's experience and advice has forged the way and kept the passion for deer farming alive through the highs and lows. Where many communities have had the number of deer farms dwindle, the Hawke's Bay deer community has continued to thrive, and we believe that this is due in part to his influence.
2023 Biennial Deer Industry Environment Awards
Richard and Sarah Burdon have take out this year's top deer industry environment award, the Elworthy Environmental Award.
Judges Janet Gregory (MPI), Sara Elmes (DINZ), Lindsay Fung (DINZ) and 2021 winner Grant Charteris were impressed with the following:
A well-integrated, complex operation of three businesses.
Customer focus and sustainability are central values throughout all the businesses.
High levels of contribution to, and interaction with the local community.
Early adoption of carbon credits in the voluntary market.
A well-run farming operation that is constantly in the public gaze.
A commercial business with a high standard of biosecurity and abundant native biodiversity.
Congratulations to winners of the other categories:
NZDFA Next Generation Award

– Mike Humphrey, Green Hill, Manawatū
NZ Landcare Trust Award

for excellence in sustainable deer farming through actions on the ground – Lyal Cullen and Marion Neill, Springdale, South Canterbury
Duncan NZ Ltd Award

for vision and innovation while mastering a demanding environment – Scott Hassall, Iffley, North Canterbury
Gallagher Technology and Innovation Award

– Simone Hoskin, Five Hawks Farm, Manawatū
Streamlands Export Ltd Award

– Ross and Monique Moore, The Abarta Company, Waikato.
Read in detail about the Burdon's and the rest of the winners in the 2023 brochure here >>
2023 MSD/Allflex Deer Industry Photo Competition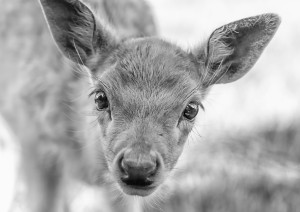 Congratulations to Gill Maclean who won first place in the MSD Animal Health/Allflex Deer Industry photo competition for 2023 with 'Curious'
All winning photos can be viewed at deernz.org/msd-allflex-photo-comp
Thanks again for MSD Animal Health/Allflex for sponsoring this years competition. We look forward to seeing next years entries!
Back to Industry News