Feb 17, 2023

Click a heading below or scroll down to read
Export returns up for velvet and venison in 2021/2022
Export returns increased by over 25 percent for velvet and 12 percent for venison in the 2021-2022 season, the newly released DINZ Annual Report reveals.
The report summarises the large amount of work done for industry over the 12 months between 1 October 2021 and 30 September 2022.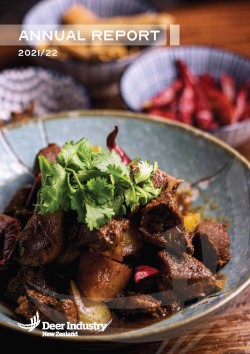 "The deer industry recovered strongly from the ongoing Covid pandemic and showed remarkable resilience as it responded to the challenges and sought fresh opportunities," note DINZ chair Mandy Bell and chief executive Innes Moffat in their combined report.
Particular areas of focus for the team were the acceleration of venison market development – particularly in the US and China – that increased the value of venison exports by 12 percent, while demand creation activities in the health food sector in Asia for velvet pushed farmgate returns up 25 percent to over $120 million. The period also saw the conclusion of Primary Growth Partnership funding for the seven-year Passion2Profit programme.
Other highlights were the delivery of the sector's new Nature's Superpower™ story and development of the new focus and direction for industry investment for the Thrive with Passion strategy that will guide work over the next five years.
The new annual report is being distributed now and will be available for download at the DINZ website.
Check it out here >>
Mixed start for velvet season
The 2022-2023 velvet season started with mixed news for velvet producers. Early engagement by leading Korean food companies was initially offset by the sluggish commodity trade, reports DINZ manager markets Rhys Griffiths. Product is starting to move through from China, albeit slowly.
Korean import statistics show 19 percent more velvet arrived in Korea in the year-ending December 2022, over the previous year. New Zealand was a major beneficiary, Griffiths believes, "as the majority of velvet imported from China was of New Zealand origin".
Strong consumer demand has meant some big Korea-based health food companies offering early season contracts to velvet farmers at similar prices to last year.
"They have been keen to secure quantities of their preferred NZ SAT grades, which they actively promote to their consumers," he says.
This start has been offset "somewhat" by sluggish early season buying from big Chinese commodity buyers, showing "a reluctance to commit amid the economic uncertainty". Together with freight issues, this has led to the build-up of stocks in China, exporters and importers report.
However, prices have now firmed a little and "product is starting to lightly flow again", now Chinese Covid restrictions have lifted and the expected wave of Covid-19 cases has moved through the population. New ports have now been secured to add to the main Dalian Port, which was closed at the peak of the past two seasons.
Coming months should see further improvement in confidence, Griffiths believes. The inkling of possible economic improvement was spotted after Chinese New Year, when spend across many consumer categories rose to near or above those for the same time in a pre-Covid 2019.
"We are hoping for a strong rebound for the Chinese economy."
Smart sensors piloted in PGG Wrightson deer velvet freezers
Smart new temperature and humidity sensors are being trialled in some of PGG Wrightson's deer velvet freezers.
Developed initially for PGGW's fridges storing animal health vaccines, where the slightest fluctuations impact their effectiveness, results at the start of the six-month pilot trial showed savings "in the thousands" worth of vaccines in the first two weeks alone.
PGGW's business innovation group worked with Spark's Internet of Things (IoT) team on the new technology, which was also installed into velvet freezers in eight of the company's 65 retail stores in November. This was a bid to "mitigate risk from a perishable product," explains PGGW national deer and velvet manager Tony Cochrane.
"Deer velvet now is a high value product that farmers respect. We, as a company, are taking responsibility for something on behalf of people until it's sold," he says.
"It's a massive loss to us insurance-wise if we lose product and, potentially, it could reduce the workload and stress involved," he says.
The new sensors should mean recording is more efficient, with 15-minute readings at all times, and real-time information provided automatically to the IoT Bridge dashboard.

The velvet team is also looking at response times to issues and, most importantly, compliance to MPI's Regulatory Control Scheme (RCS) using the system.
Once all elements have been evaluated, a decision will be made at the end of the trial in April/May about whether to continue with the system.
New Zealand venison receives top award in China
Silver Fern Farms grass-fed venison received a top award in the 2022 Best Restaurant Awards in China last month.
The award was one of 18 categories presented to restaurants, chefs and ingredients this year. The winners were selected by the media and distinguished Chinese chefs.
Well-known chef and founder and chairman of the celebrated DaDong Roast Duck chain of restaurants in China, Zhenxiang Dong, opened the event with a welcoming speech to guests from throughout China. Seven Silver Fern Farms Shanghai-based staff members were in attendance, including China country manager Alex Wang and head of China operations Gloria Qi.
Receiving the certificate, Wang thanked the organisation and judges for the award, which gives the opportunity to highlight the benefits and nutritious values of Silver Fern Farms' range of grass-fed venison to selected restaurants, hotels, and chefs.
Held since 2009, Olive Press' Best Restaurant Awards are one of the main evaluation and award systems in Chinese foodservice. Their aim is to promote the industry and advocate for a healthy life in China, he explains. Silver Fern Farms' Reserve Beef was awarded 2021 'Ingredient Of The Year' in the same awards.
VelTrak™ password change approaching
All Veltrak™ users are having to change their passwords before the start of the 2023/24 velvet season, as a result of behind-the-scenes work.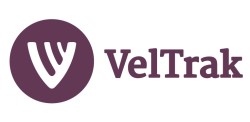 Quite a few people this season have had difficulties with the current password system for VelTrak," explains Rob Gregory, DINZ general manager quality assurance.
"This caused them considerable frustration and delays in approving their Velvet Status Declarations. This isn't acceptable, so we've had to look for a better alternative."
As a result, VelTrak will be moving to a different password verification system, which should offer a greater degree of security and protection for users' personal information, as well as being more cost-effective in the long run.
The change is currently planned for mid- March, "but we wanted to give everyone who uses VelTrak as much notice as possible, to avoid confusion when it does happen," says Gregory.
New deer industry research strategy for GHG mitigation underway
A new research strategy for deer industry-specific greenhouse gas (GHG) mitigation is being developed. Farmers and researchers' minds were focused on the topic at a DINZ workshop held in Wellington in November, reports DINZ science and policy manager Emil Murphy.
Together, they agreed the overarching objective for the deer specific strategy – which will align with the new industry strategy: "To reduce greenhouse gas (GHG) emissions (methane and nitrous oxide) from deer farming while maintaining or improving its economic efficiency and profitability and enhancing the value of New Zealand deer products for consumers."
"We discussed a number of areas where deer specific work is needed, ranging from identifying and communicating immediate and short-term options that deer farmers can implement, to better understanding of the deer rumen to shape longer-term solutions," Murphy explains.
This builds on the work already done on measuring deer methane emissions and the work the industry funded through the Pastoral Greenhouse Gas Research Centre (PgGRC), which developed much of the world leading understanding of methane production and management in ruminants. While little of this work was deer specific, the fundamental biology is the same across cattle, sheep and deer.
Outcomes from the workshop were reviewed by the DINZ Board to ensure a comprehensive strategic approach, while the specific workstreams will be overseen by the Innovation Steering Groups that support the commissioning and monitoring of the research programme.
"One of the most promising areas for work to start immediately in is examining similarities between deer and low-emitting sheep. "We may be able to identify the genetic similarities which can quickly identify low-emitting deer," says Murphy.
The new R&D strategy will be released in mid-2023.
US study offers roadmap to CWD economics
A recent US Geological Survey (USGS) study has laid bare the costs of dealing with an outbreak of chronic wasting disease (CWD) and shows why New Zealand must continue to be vigilant.
CWD is a fatal neurological disease affecting deer and elk that continues to spread through wild and captive deer populations in the country. It is now present in over half of US states.
The study by USGS ecologist Scott Chiavacci is a first effort to put a cost on US CWD containment efforts. Federal government agencies spent over $430 million (US$284.1 million) between 2000 and 2021, he estimates. In 2020 alone, agencies spent over $39 million (US$25.5 million).
Chiavacci found a wide range of stakeholders are potentially financially affected by the disease: state and federal agencies regulating wild or farmed cervids; Tribal Nations; deer farmers; and the hunting industry. Direct costs are incurred by personnel, sampling, culling, enforcement and reduced product sales, among others. More work is required to fully understand the impact, he notes.
The study shows how an outbreak of CWD in New Zealand "wouldn't just impact deer farmers but also large parts of rural communities," says Emil Murphy.
"This is partly why it's important to maintain biosecurity at the border as well as on-farm and why MPI and DINZ work closely together to prevent the disease from getting here."
Read more at USGS >>
Deer very much part of Pāmu's future business
Reports that deer numbers are to be reduced on one of Pāmu's Otago properties do not extend to the rest of its portfolio. Deer are still very much part of Pāmu's plans for its future enterprises, including venison, velvet and deer milk, the crown-owned farmer reassures.
"Pāmu continues to grow its core business, including sheep, beef, and deer, as well as our dairy units," a spokesperson says.
"We continue to be focused on excellence with those farming operations, and that includes working through the best use of land, highest value return, and our sustainability and biodiversity goals."
The report noted up to 6,000 stock units, made up of deer and breeding cows, were to be dropped from two farms, Thornicroft and Waipori, in favour of regenerative planting.
The decision was made after an ecological assessment at Thornicroft identified areas on that farm, on which all of the deer run, as having significant costs required in waterway fencing in those areas after 2024, she notes. There were also challenges with low livestock productivity on class six or seven land and safe passage considerations for people. As the two farms share boundaries, Pāmu is "currently considering how we best utilise the two properties."
New DINZ Board observer appointed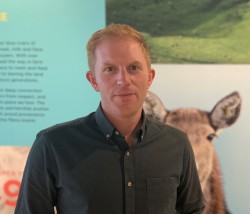 Hamish Glendinning has been appointed as the 2023 DINZ Board observer, DINZ has announced.
"Eleven applications were received from very strong candidates who came from a wide variety of backgrounds," reports DINZ CEO Innes Moffat.

Glendinning led a strong field of applicants and was selected by members of the the DINZ Board with a representative of the NZDFA Selections and Appointments Panel based on his skills and involvement in the deer industry.
Currently Pāmu Foods' head of commercial, part of his portfolio has been the award-winning Pāmu Deer Milk, which has been gaining traction in several markets. He has a particular interest in matching land use innovation with consumer trends and demand, with a view to increase sustainable farmgate returns and draws on experience from various roles with Tesco and Frucor Beverages.

Glendinning says it is "fantastic" to be appointed to the role. He is "hugely passionate about the deer industry" and wanted to contribute to its ongoing success, while building valuable governance skills. "DINZ plays a vital role in ensuring the ongoing success of the industry and it's an exciting time to be involved."

The Board observer role was introduced in 2019 to give aspiring industry leaders governance experience and to bring a different perspective to DINZ Board deliberations.
Call for deer farmers to help DINZ showcase environmental work
DINZ environmental policy manager Sara Elmes is strongly encouraging deer farmers who are proud of the environmental work they have done on their farms to enter the 2023 Deer Industry Environmental Awards. Entries close at 4 pm on Friday 10 March.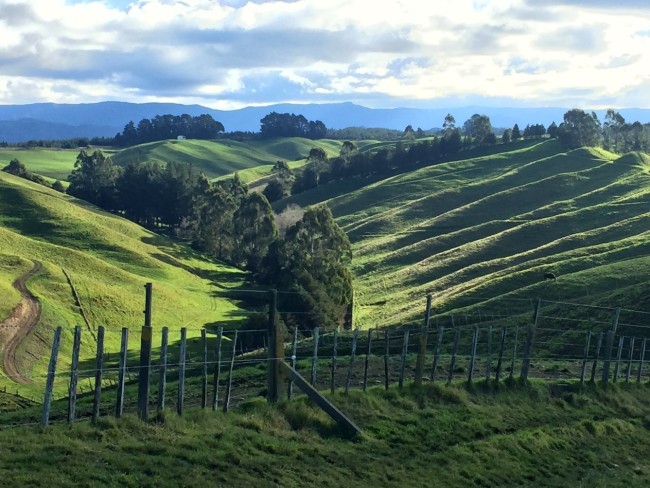 "Deer farmers are known for taking pride in their animals and environment. This year, more than ever, your participation in the awards will demonstrate the industry's ongoing commitment to sustainable farming and high-quality food production," she says.
"Often farmers think they aren't ready - but the reality is that as long as you have a commitment to healthy, happy deer in a healthy, clean environment, you are ready."
The awards were conceived by Sir Peter and Fiona Lady Elworthy 20 years ago and are typically held every two years. Recipients have spanned the full range of deer farm systems – from high country stations to intensive finishing farms – and geographic spread, from Southland to Waikato.
Click here for application forms and competition information >>
Recipe - Easy venison nachos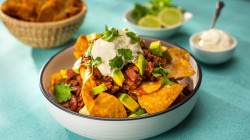 Nachos are an easy meal to put together, especially in this summer heat. The whole family will love it. Venison mince is high in iron while low in fat, so it's a healthy and delicious protein choice, says fresh.co.nz.
Follow fresh.co.nz's step-by-step video guide. Click here to get the recipe >>
Events
Click on the bold links below to get more information about any of the events.
MSD/Allflex Deer Industry Photo Competition 2023 – Running to Wednesday 12 April 2023. Contact: rebecca.norling@deernz.org
CK Import Export Rising Stars 2023 Velvet Competition – Te Awamutu, Friday 25 February 2023. Contact: Helen Clarke, campbell.clarke@xtra.co.nz Rising Stars is still going ahead, despite the cyclone.
2023 Deer Industry Conference – Napier 9 May 2023. !!SAVE THE DATE!! Contact: lindsay.fung@deernz.org. Phone: 027-668 0141
2023 Deer Industry Environmental Awards – Get your entries in now! Entries close 5pm 10 March.
Back to Industry News