Apr 21, 2022
As the Passion2Profit (P2P) co-funded Primary Growth Partnership programme flows into its final six-months and the reviews start to be written, farmers and different groups are reflecting on the progress and achievements made.
"There is understandable pride in what we have collectively achieved," says DINZ manager farm performance Phil McKenzie, adding both DINZ and MPI are pleased with the partnership and success of the programme.
While much has been achieved, still more can be worked on together, he believes. DINZ is putting together a proposal for the DINZ Board for ongoing funding for Advance Parties and Rural Professional workshops to enable them to continue.
The need for farmers to keep meeting and supporting each other is as strong and as necessary now as it has ever been, he says. "With Advance Parties we have a proven model for a good cross section of deer farmers."
Acknowledging other passionate deer farmers who, for a whole range of reasons, had not been able to join an Advance Party, he also reports, "A separate DINZ/NZDFA proposal is being developed to apply for funding for a new programme targeting the needs of an additional group of velvet and venison producers to those involved in current P2P activities."
This new programme will again be built from the ground up with input from farmers and rural professionals. The range of areas that the industry can help farmers with is broad and will require flexible approaches and delivery, he says.
"It is exciting for an industry to be able to tap into the passion of deer farmers to ensure they can meet the requirements for a profitable and sustainable deer industry."
DINZ hopes to have a new application submitted within the next six weeks. If that is approved, the new programme will start in October. The priorities that the farmer working groups have identified include helping deer farmers adopt enhanced environmental and farm planning, developing links within the deer farming community to ensure more farmers can pick up the tools and information produced by the P2P and potentially linking with deer product marketing programmes.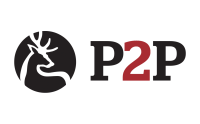 Back to Industry News