Jul 16, 2021
The first triple-active oral drench for deer has been approved by MPI's Agricultural Compound and Veterinary Medicines Unit.
Known as Cervidae Oral, it will be available from rural supplies stores and vets from 1 September.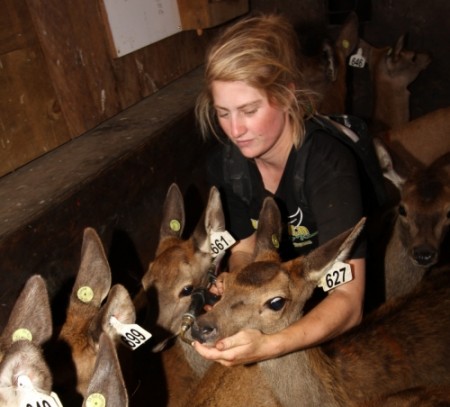 The three actives in the drench are mixed in ratios tailored specifically to deer, using patented technology. Its development, part-funded by DINZ, included farm-scale trials in Te Anau and Manawatu, tissue residue analysis and animal health and safety tests.
"Deer host a different population of internal parasites to other species. They also metabolise the active ingredients differently, so it was important for us to support the development of a deer-specific drench," says DINZ chief executive Innes Moffat.
"I am sure Cervidae Oral will be welcomed by farmers. It will have 28-day withholding period, unlike the current off-label drench mixes which have 91 day WHPs. These are not practical for commercial venison production."
The new drench is manufactured by Nexan, a NZ animal health product developer, and marketed and distributed by Agritrade, a manufacturer and distributor of products aimed at improving farm productivity.
Cervidae Oral has been formulated as a triple-active to delay the onset of parasite resistance for as long as possible.
"But farmers should not rely on it as their sole means of parasite control," says Southland veterinarian Dave Lawrence, who managed some of the field trials.
"I'm excited about it, along with everyone else. But to ensure its longevity, farmers should use the new drench as infrequently as they possibly can. It is vitally important to reduce parasite challenge by making use of the many management options that are available."
Look for detailed information on the use of Cervidae Oral over the next couple of months, including a revised editions of the Deer Parasite Management booklet and the 'Internal parasites' Deer Fact.
Back to Industry News