Nov 18, 2021
In the event of a Covid-19 outbreak on a farm it may only be a matter of hours before health officials decide where the infected people and any close contacts will be isolated.
"Planning for this worst-case scenario is extremely important," says Deer Industry New Zealand (DINZ) QA general manager Rob Gregory. "Covid-19 is highly infectious and will likely reach every corner of New Zealand."
He is part of a pan-industry working group looking at ways to help farmers prepare for the risk of Covid-19 reaching their farms.
"Having a plan that can be put in place at short notice, along with having everyone over 12 years old fully vaccinated, are the two best ways to convince health officials that you can be safely isolated on your farm," Dr Gregory says.

"A plan will also help give you peace of mind that others will be able to step in and help. On deer farms this means knowing that someone experienced in handling deer will be able to come in and tend to the immediate needs of your livestock."
He says the symptoms of Covid can range from mild to severe but, regardless of the severity of their symptoms, no-one with an infectious disease should handle animal products or crops that are destined to enter the human food chain.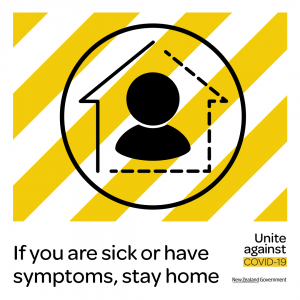 DINZ strongly encourages everyone in the deer industry, their staff and their families to get vaccinated. It will greatly reduce the risk of catching the disease, passing it on to others, becoming seriously ill and potentially dying.
"You may not be concerned about the risk of Covid to yourself, but by being vaccinated you protect others, especially those who can't be vaccinated or are at greater risk than you," Gregory says.
A checklist has been created to help farmers create a Covid contingency plan in case they need to leave their property and/or are unable to look after their animals, staff and business.
"We encourage you to involve your staff and your family with your planning. Please note that the checklist is not exhaustive. Your plan needs to be specific to your property and its circumstances. Include anything you think is relevant."
The checklist can be found here >>
Gregory says Rural Support Trusts and Rural Action Groups around the country, along with the industry working group, are engaging with District Health Boards to identify ways in which support can be provided to farmers if they have an outbreak of Covid-19 on their farm. However, the primary responsibility for enabling the farm to run during an outbreak rests with the owner, which is why it is so important to have a plan in place.
Two other useful resources for farmers are also available. The first is a recording of a webinar from 2 November, available here, where health officials discuss how they will make a decision whether or not a farmer with Covid-19 can isolate on their farm.
The second is the Federated Farmers 0800 number. "If you are affected by Covid-19 on your farm in any way, please call 0800 Farming (0800 327 646) and select option three, to talk to someone who will be able to connect you to the help you need," Gregory says.
For more information and other resources related to Covid-19, please visit Covid-19 information - Deer NZ
Back to Industry News